Dubai Visa
Getting a Visa to enter Dubai United Arab Emirates is affordable and easy when you arrange it with KabayanSouthTravel.com.
With our 2 associate offices located in the heart of Dubai, having more than a decade of experience in providing quality travel services, we make sure your Dubai Visa Application will be attended to with utmost care and will be processed in the shortest possible time.
Aside from Dubai Entry Visa, we have a wide choice of Hotels, Service Apartments and Tours that we can arrange for you to make your stay in Dubai UAE as pleasant as possible. Continue to read to learn how to get a Dubai Visa for yourself, friend or a family member.
---
DUBAI VISA PRICE
We provide the Best Price on Dubai Tourist Visa and Dubai Transit Visa. Why thousands of tourist process their Dubai entry visa through us? Because We are Specialist in providing Fast & Reliable visa service!
Prices include all taxes, fees and charges and subject to change without notice.
Processing time could take more than the stated days should the immigration requires further supporting documents.
---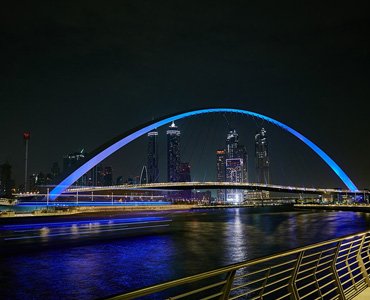 14 Days
Tourist Visa
Processed within 2-5 working days
CAD$ 112.00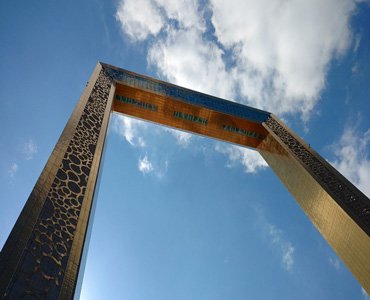 30 Days
Tourist Visa
Processed within 2-5 working days
CAD$ 127.00
90 Days
Tourist Visa
Processed within 2-5 working days
CAD$ 320.00
---
DUBAI VISA REQUIREMENTS
Clear Scanned Passport Copy for each Applicant.
Scanned Colored Passport Size or 2×2 Photo for each Applicant.
Complete the Payment Process below.
---
DUBAI VISA PROCESSING
We process Dubai Visa for Canadians and Dubai Visa for Canadian Residents. We can also processing Dubai Visa for the following nationalities:
---
DUBAI VISA APPLICATION PROCEDURE
Step 1:
Fill-up the Dubai Visa Application Form.
Step 2:
After filling up the Dubai Visa Application Form, submit the requirements mentioned above to info@kabayansouthtravel.com
Step 3:
After we received the visa requirements, our visa department will get in touch with you by email and will send you payment link so that we can process your application.
---
GENERAL VISA INFORMATION GUIDE
All Visa application is for single entry only.
We recommend to apply for your Visa at least 5-7 days prior to your arrival.
Immigration Working Days: from Sunday to Thursday only.
Canadian Doesn't required Visa Guarantee Fee, other passport holder will be advised if required or not after evaluating your application.
For Female below 24 years old travelling alone or with a non-related person, please send the following details (Name, Age, Nationality, Country Residing and Telephone Number) to info@kabayansouthtravel.com for evaluation.
Visa Approval is at sole discretion of the UAE Immigration Officials and not KabayanSouthTravel.com. We can not guarantee that all applications will be approved. Once your Visa Application is submitted to Immigration Department, the Visa Application Fee is non-refundable whether it is approved or rejected or in the event that your visa is approved but you are unable to travel to UAE.
Should your Dubai Visa Application is rejected, we will provide you with the proof of rejection from the UAE Immigration Department for your reference and record.
Once Visa is approved, we will be sending you a copy via e-mail since the visa is applied online. You need to print the visa copy and upon arrival at the airport you may proceed to the passport control section, no need for original copy.
After leaving the country, you have to send via e-mail or fax the page of your passport that has the exit stamp from the immigration of Dubai/UAE, as a proof that you have left the country so that we can double check it in our online system.
If you are going to leave UAE not by air plane, please inform us about that fact. If you have any questions, please do not hesitate to contact.